How does the projector work?
Keecker is equipped with a video projection system to project any content day or night.
The advantage of the Keecker projector is that it adapts automatically both the quality and the shape of the image (auto focus and keystone). The image is always rectangular. The projector is easy to orientate.
Keecker easily aligns with the wall.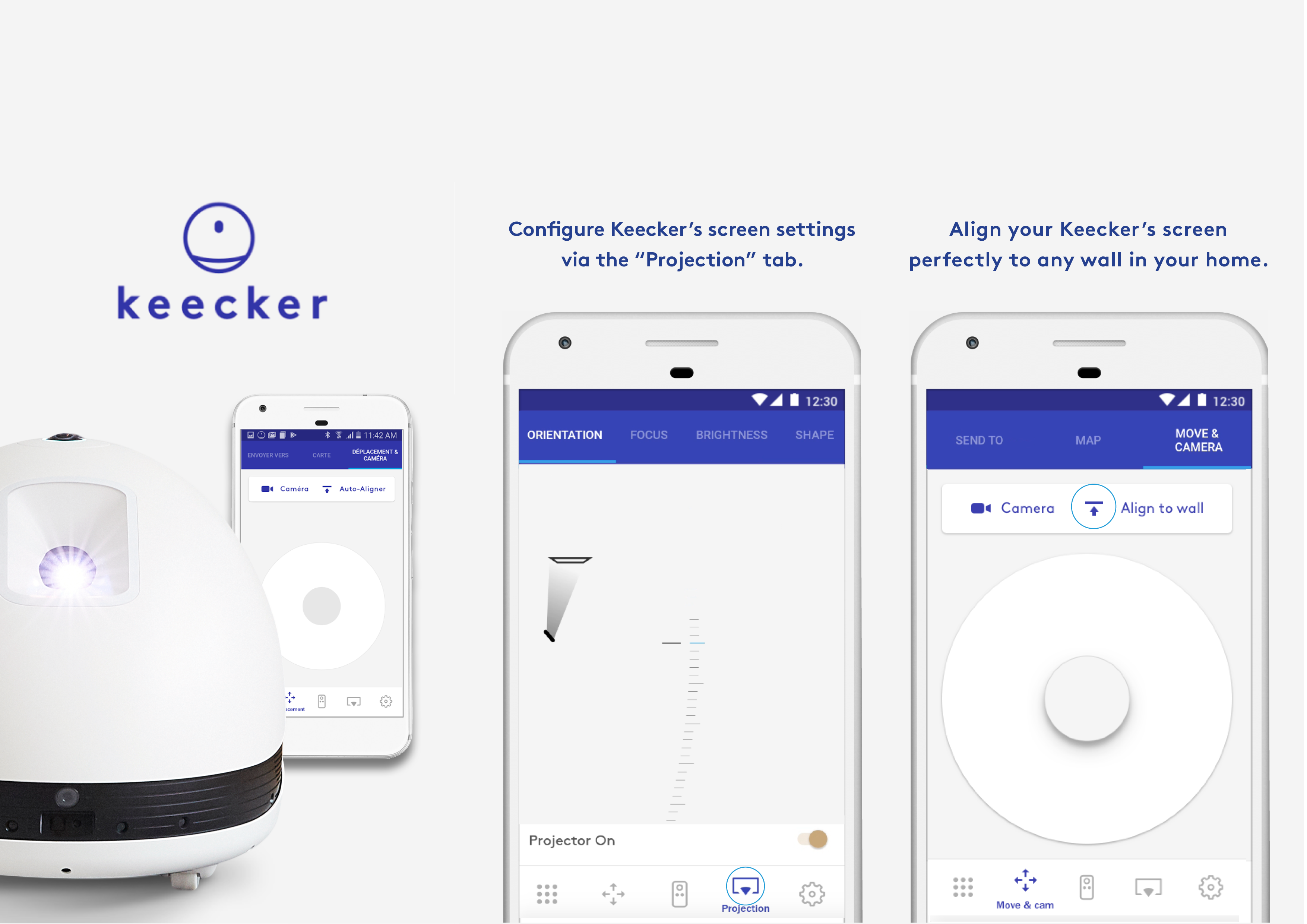 Back to main support page