How to use Bluetooth devices with Keecker?
Keecker can connect to multiple Bluetooth devices (game controllers, keyboards, speakers...). Wireless Bluetooth controllers or keyboard must be used. The controllers and keyboard you want to use must not require a USB port because there is no USB port on Keecker. We recommend you use Android TV™ compatible controllers and keyboards.
Gaming
For a great gaming experience, you can use game controllers when you play your favorite games from the Google Play.
You can use a keyboard when you need to type something or surf the web and navigate through apps and fully live in the moment.
Music
You can connect Keecker to Bluetooth speakers 
and the bluetooth speakers would replace Keecker's.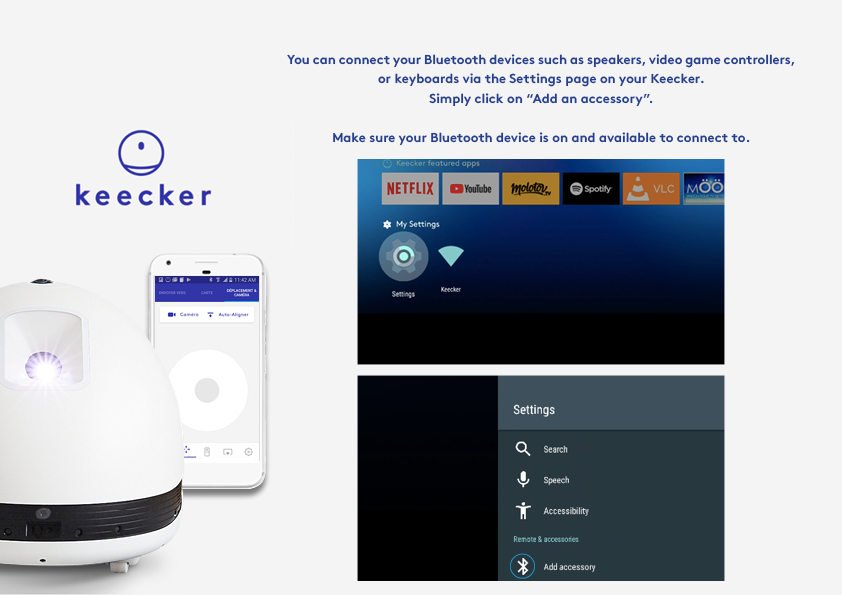 Back to main support page